World Taxpayers' Conference March 17-19, 2016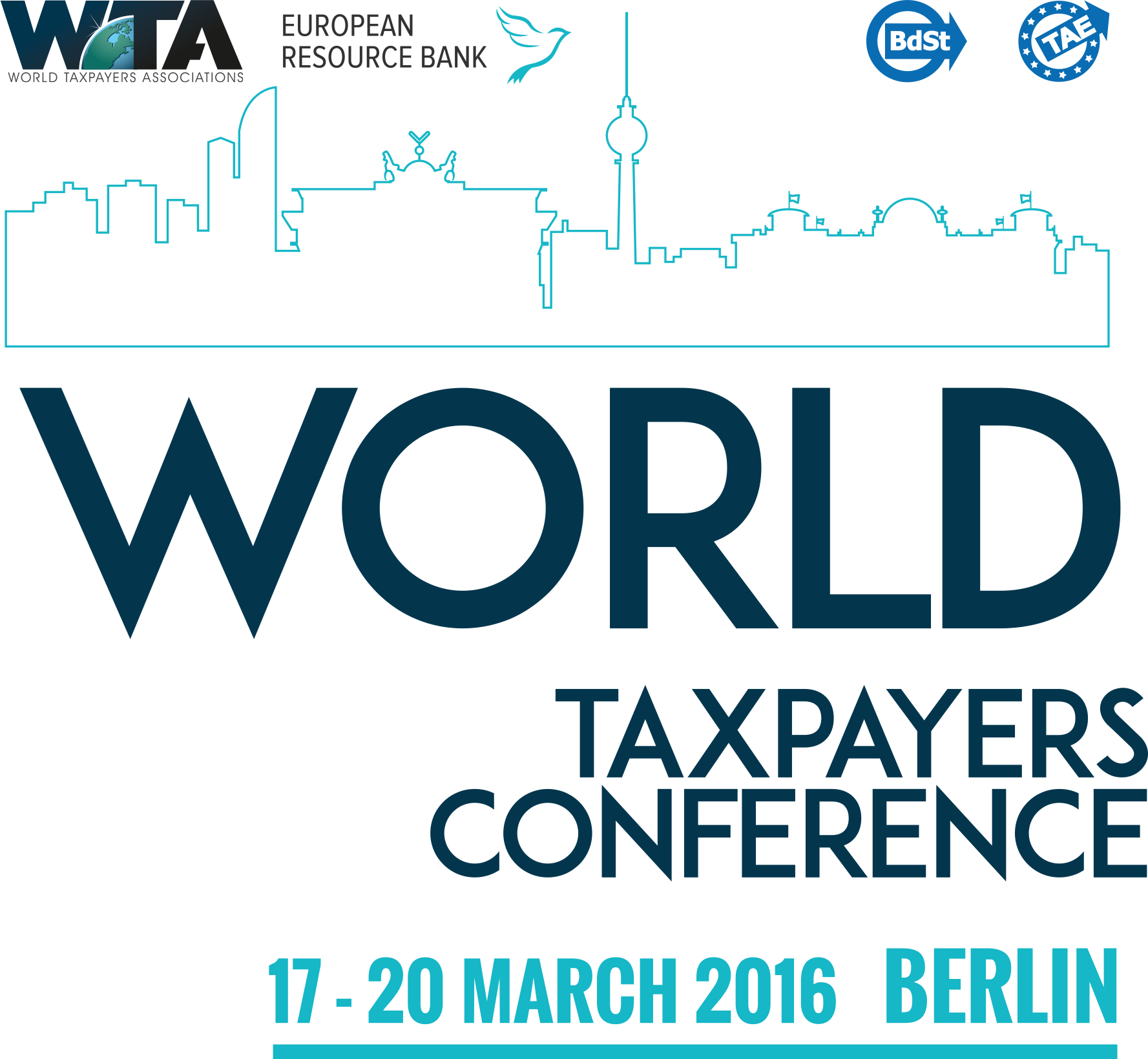 "Low Taxes and Good Governance - Necessities in an Uncertain World ?!"

Invitation to the Congress
Cooperation event of Taxpayers Association of Europe, World Taxpayers Associations and the German Taxpayers Association.
Actors and world-renowned experts from science, industry and politics meet in order under the slogan: "Low taxes and good governance necessities in an uncertain world ?!" the positive impact of tax systems on economic growth, the impact of bureaucracy and of good governance (good governance) as well as the question of the influence of political interests to discuss tax systems.

You are more than welcome to paticiapte!

Venue
Mercure Hotel Berlin Tempelhof
Hermannstrasse 214-216, D-12049 Berlin, Germany

Extract the list of speakers
http://www.taxpayers.events/keynote-speakers/

Registration / Application
http://www.taxpayers.events/registration-fees/

Conference languages
The conference languages are German and English.