Against Levelling Down and Centralism
The Taxpayers Association of Europe (TAE)  cooperated with the renowned online portal, Statista, to examine the most important tax and finance data of the EU.
The following insights are of relevance:
The tax burden of all EU citizens is growing continuously.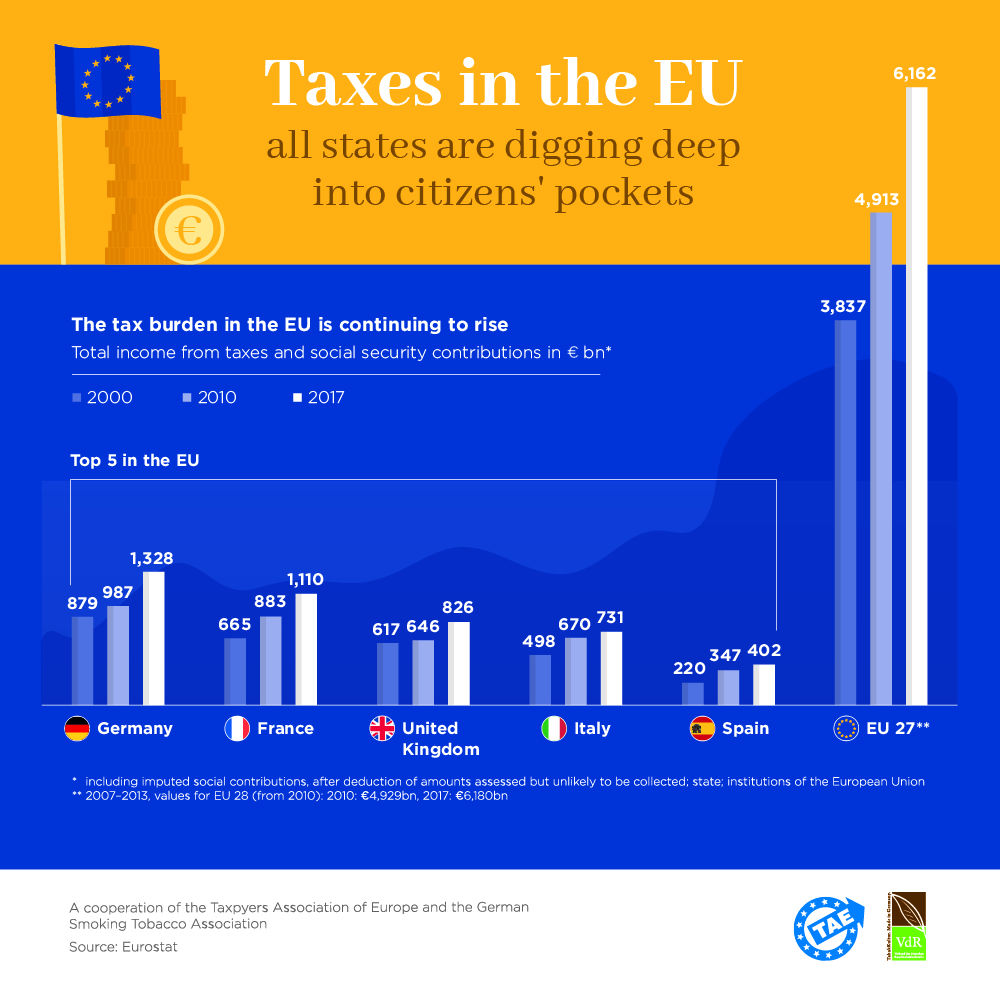 Where it is not income tax that hits hard, the tax authorities gets their money through excise taxes. Excise taxes are also supposed to influence the behaviour of the citizens.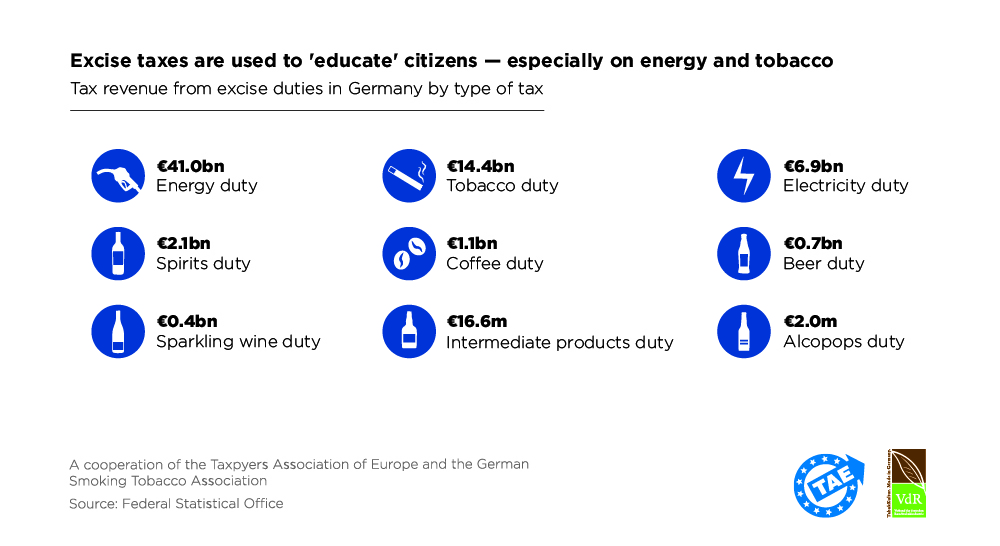 Interestingly enough it is exactly those countries with lower tax rates that have the highest economic growth.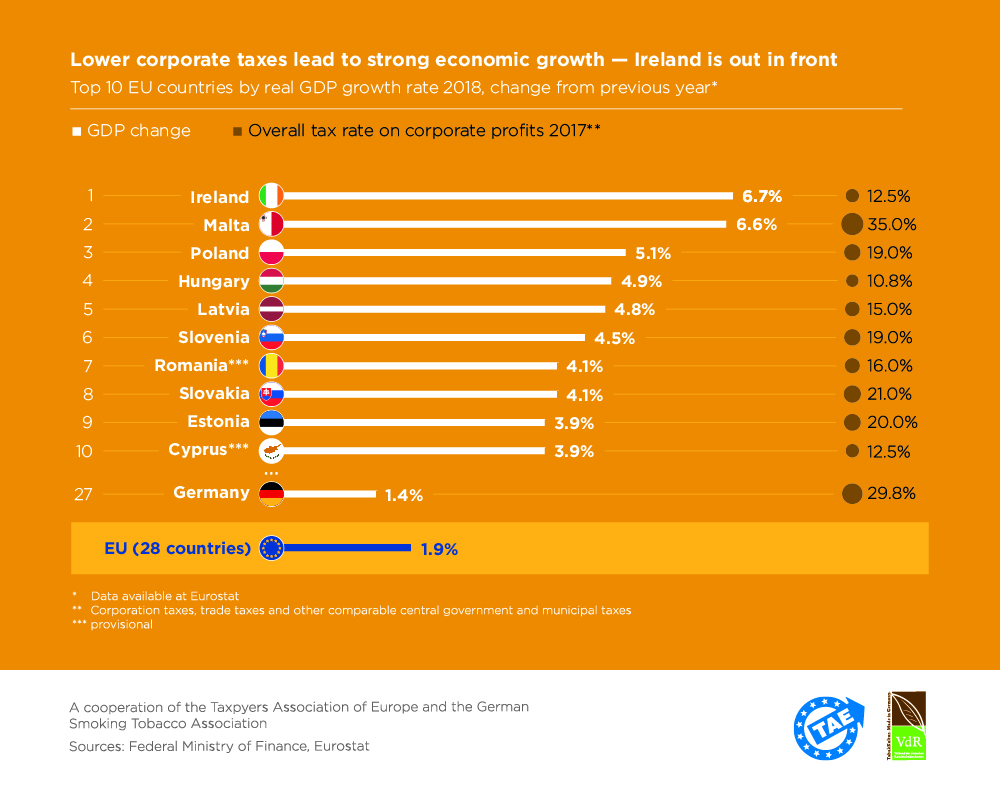 Rolf von Hohenhau, President of the TAE, reiterates: "The numbers show that high taxes dramatically weaken the economy. That is why taxes must be reduced, and now!"
Now after the European, it is time to introduce the necessary reforms. The TAE rejects new and higher taxes, we are in favour of maintaining the unanimity principle in the Council and we will fight against any indifferentiated tax harmonisation and minimum tax rates proposals.