Against Levelling Down and Centralism - Taxpayers Association of Europe Offers Election Recommendation for the European Election
The Taxpayers Association of Europe (TAE)  in collaboration with the Association of the German Smoking Tobacco Industry (VdR) placed the order with the renowned online portal, Statista, to examine the most important tax and finance data of the EU ahead of the European election. The following insights are of relevance:
The tax burden of all EU citizens is growing continuously.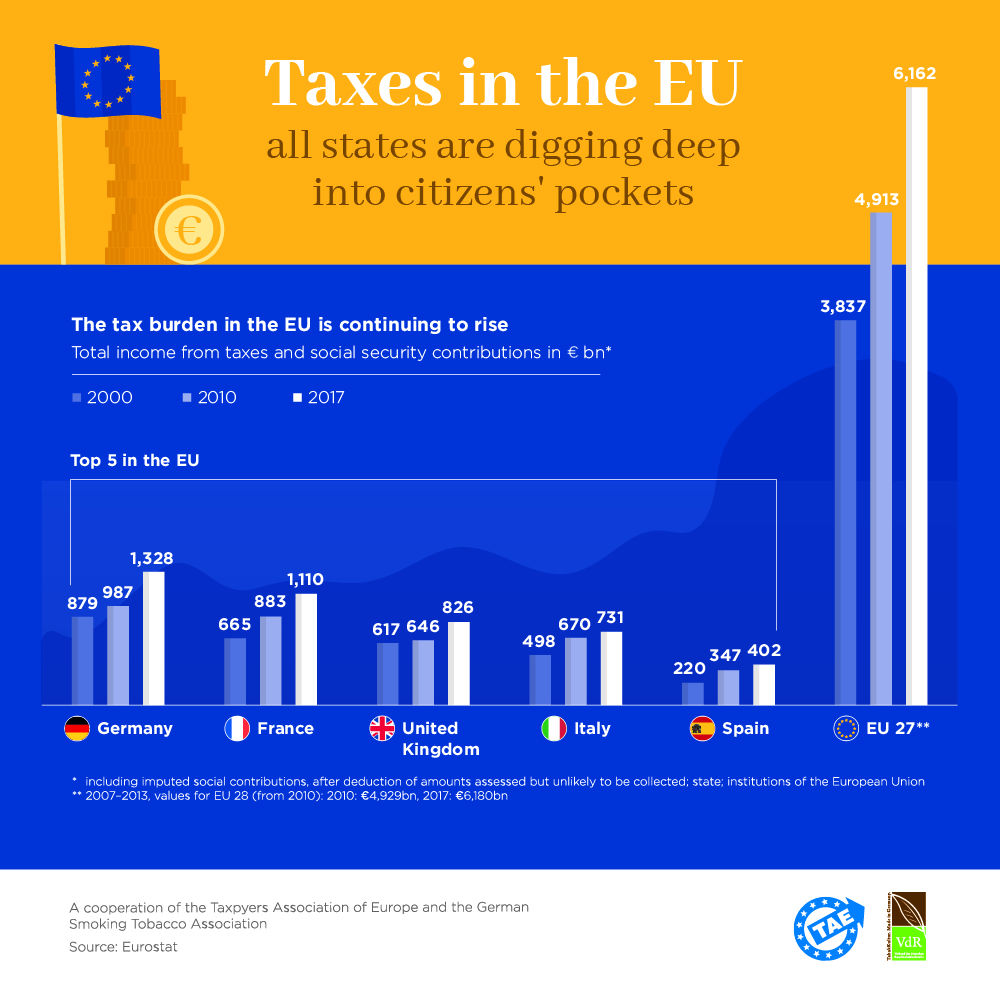 Where it is not income tax that hits hard, the tax authorities gets their money through excise taxes. Excise taxes are also supposed to influence the behaviour of the citizens.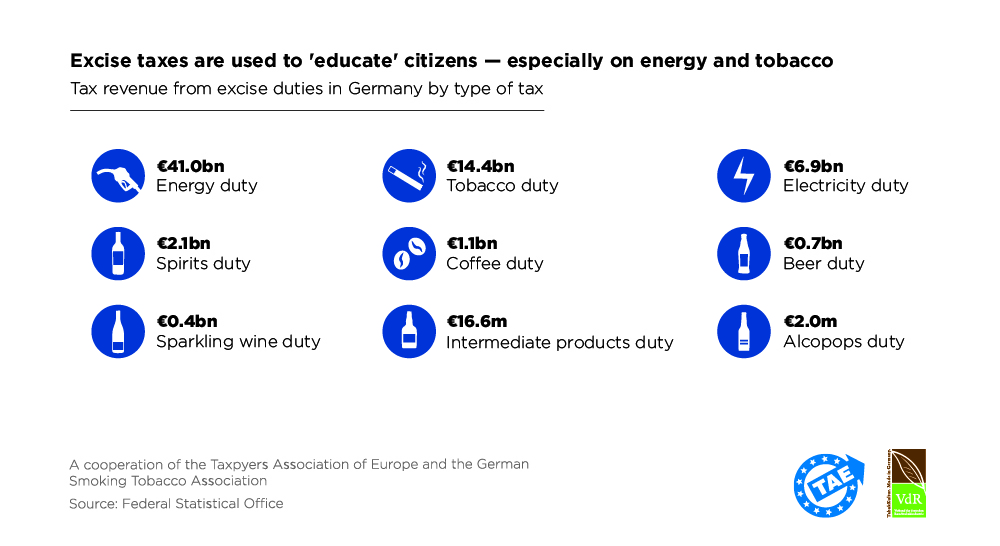 Interestingly enough it is exactly those countries with lower tax rates that have the highest economic growth.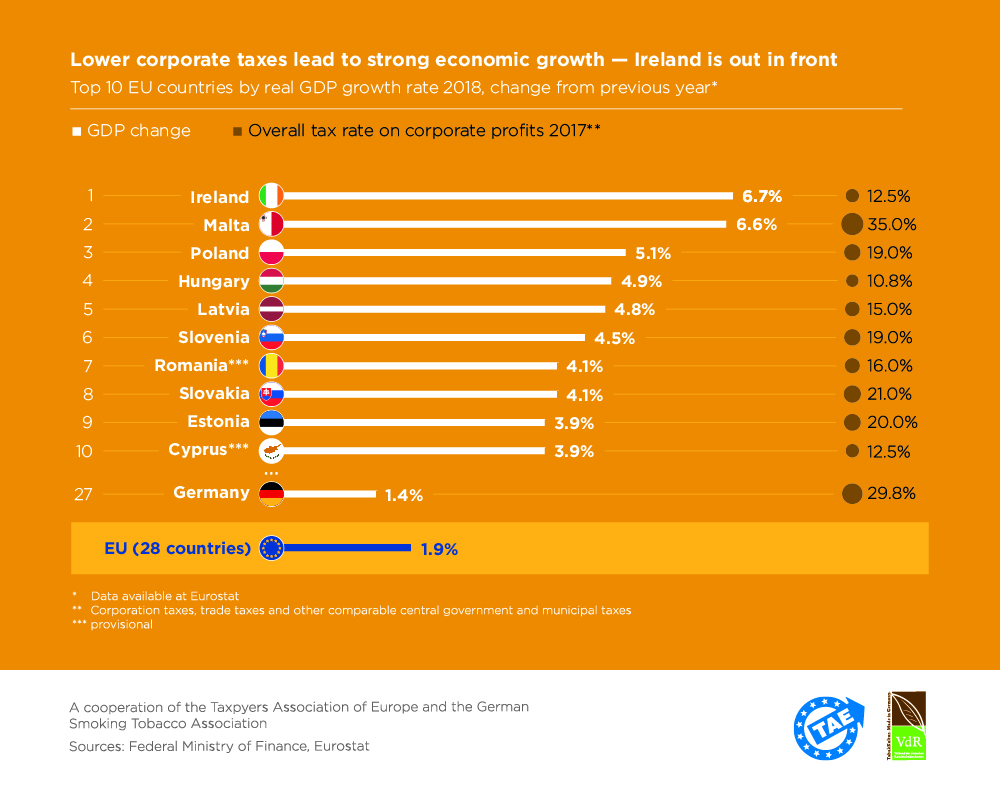 Rolf von Hohenhau, President of the TAE, reiterates: "The numbers show that high taxes dramatically weaken the economy. That is why taxes must be reduced, and now!"
As a consequence from the collected data the Taxpayers Association of Europe recommends to the voters at the European election to consider giving preference to those parties that reject higher tax burdens and new taxes; that favour  the principle of unanimity in the Council; and that fight tax harmonisation and minimum tax rates.